When a new year starts, I like to look back on the year before and review photography projects that I've worked on. I've handpicked 6 of my favourite corporate and personal images from 2022, depicting a range of different photography styles, including corporate headshots, corporate products, corporate portraits and two portraits from my personal UK visual artist project series.
1. UK Visual Artist Portrait Series: Gavin Turk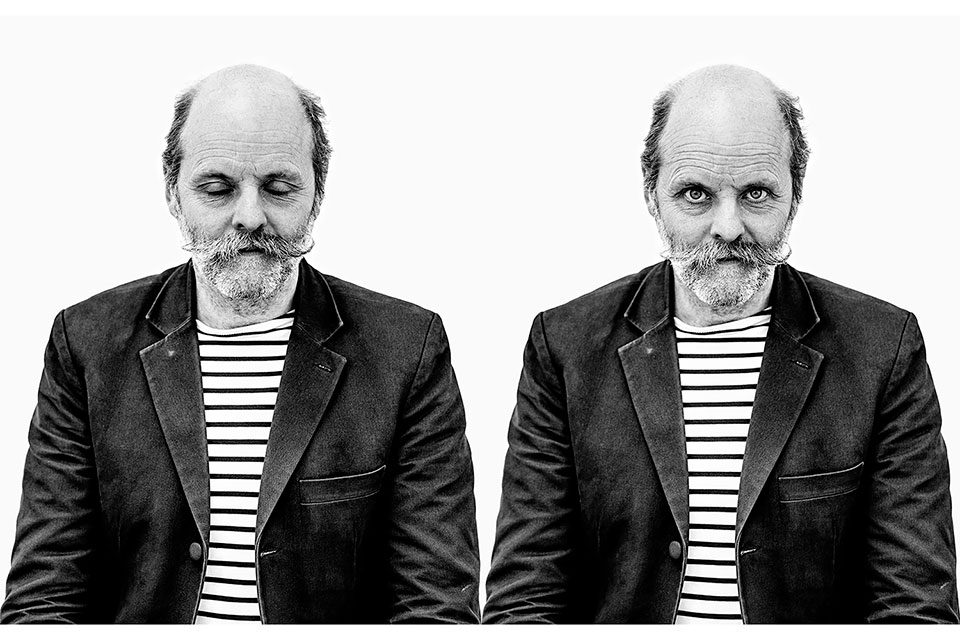 This portrait of Gavin Turk forms part of a personal project from my UK Visual Artist Portrait Series, inspired by his own work including the 'Portrait of Something That I'll Never Really See' (1997). I love this double portraiture combination shot particularly in black and white, as I think it's more graphically powerful giving a direct, punchier effect to the stripes on his shirt. Both of these elements also echo Turk's previous work using combinations of double portraiture and stripes. What I like about portrait photography is quite often, an unexpected result can emerge either during the shoot or in post- production as in this case. There's a need to be open to chance and not overly plan the end result.
2. Corporate Headshot Photography: Octopus Energy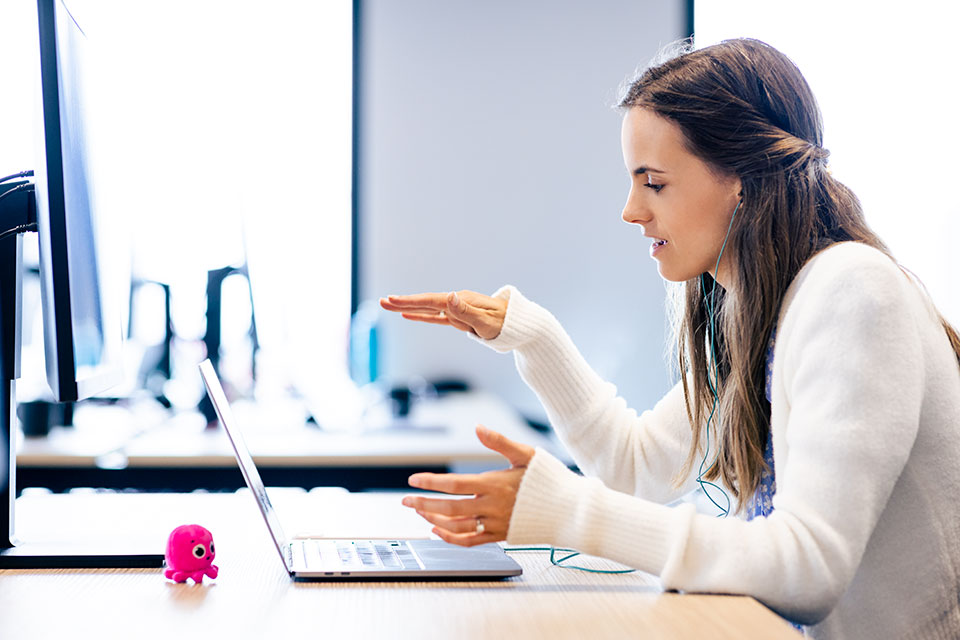 Octopus Energy is one of my regular corporate photography clients and this image is from a series of shoots that involved photographing staff in 3 of their offices based in London, Manchester and Leicester. Working alongside an Art Director, we collaborated to produce a whole library of corporate headshots and lifestyle imagery. This shot shows a flavour of the natural, documentary 'fly-on-the-wall' photography style that I think suits the Octopus brand really well. What I like about this particular image is the employee looks very relaxed and is clearly having a real, natural conversation with a customer, oblivious to the fact that she's being photographed.
3. Corporate Product Photography: Kin Chairs, designed by Pearson Lloyd for Allermuir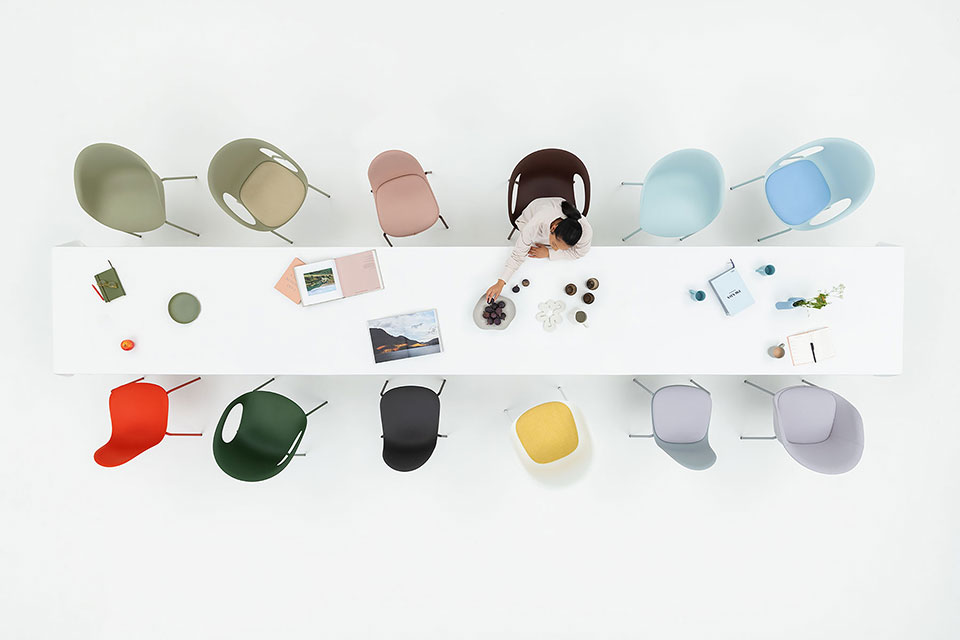 Allemuir came up with the original design concept for this image. Taken in their Preston studio, I attached a camera onto a scaffolding tower looking down onto this range of Kin chairs. What I like about this shot is that it shows off the products in an interesting and visually intriguing way. There's the play on colour of the chairs around the table and it was fun choosing the props to co-ordinate with the chair colours. Having to direct a model was an interesting aspect of the shoot, in order to get a good range of images that worked. I like this particular photo of the model reaching into the bowl as that worked well compositionally, as a focal point in the middle of the table.
4. UK Visual Artist Portrait Series: Adam Chodzko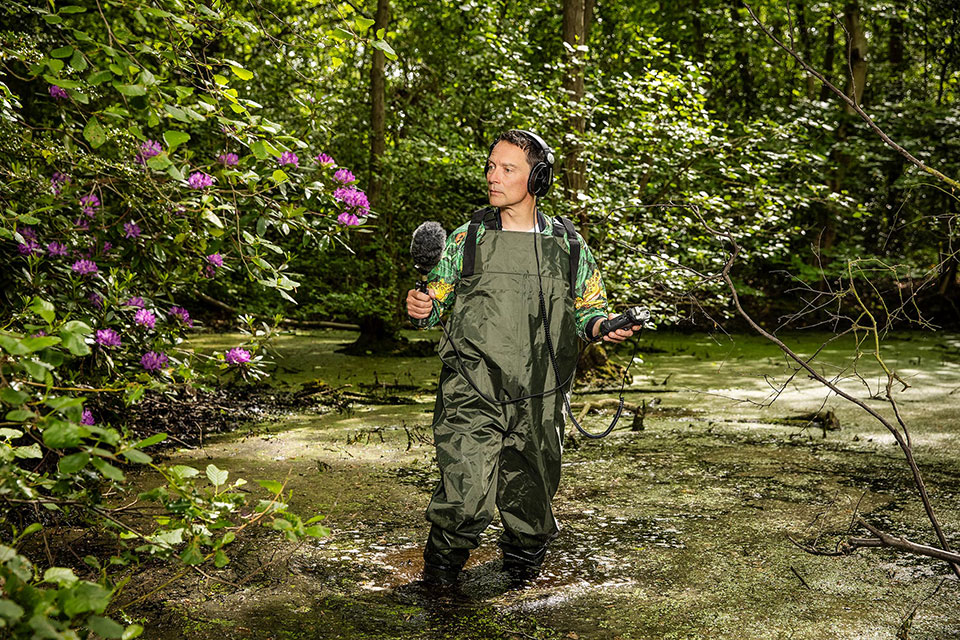 This portrait of Adam Chodzko, is another favourite image of mine from the UK visual artist portrait series. It was a particularly enjoyable shoot with a strong collaborative element to it. We discussed the images at some length beforehand with Adam letting me know what he thought would work and wouldn't work. I like this particular image because it highlights the collaborative approach to the shoot, and echoes Chodzko's love of water and use of crossovers between different spaces. The recording equipment he's holding picked up both urban and rural sounds within the space and I plan to use the sound clip as part of the installation for a future exhibition.
5. Corporate Product Photography: John Lobb, Frank Sinatra's Wooden Lasts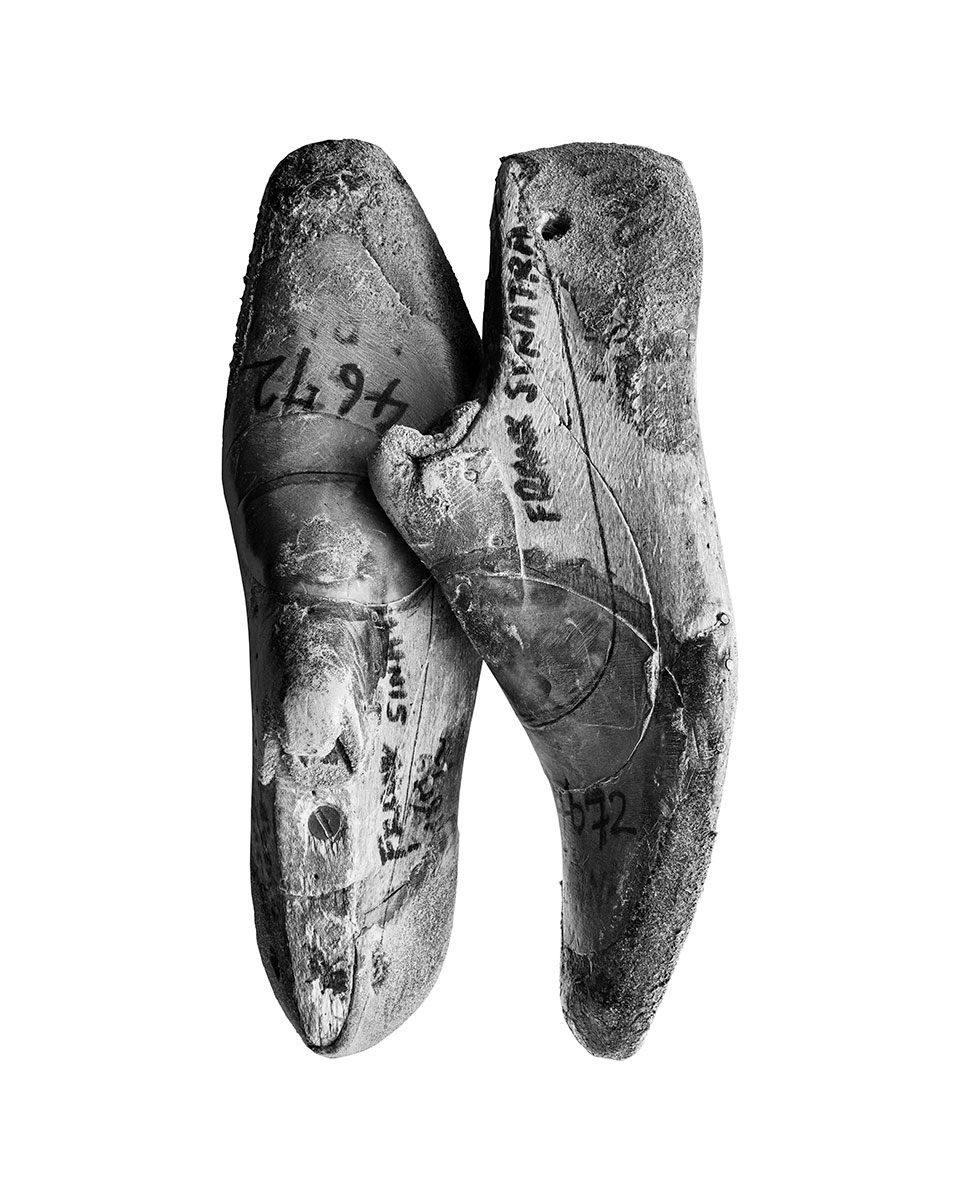 John Lobb is a bespoke, traditional shoemaker to celebrities and royalty alike. Central to their process is the creation of a pair of wooden lasts, shaped to the exact contours of the wearers feet. What started as a purely personal project, initiated by asking if I could photograph the wooden lasts, has now developed into a regular commission shooting images for John Lobb's marketing and social media.
This photograph of Frank Sinatra's wooden lasts is one of my favourite images from the project. It's not just the fact that they belonged to Sinatra who was an icon that many people can connect with, but I love the fact that they're well-worn with interesting textures that suggest that many shoes were made from this pair of wooden lasts. In a way, they speak of a history and a life well-lived.
6. Corporate Portrait Photography: Elrige, Master Last Maker at John Lobb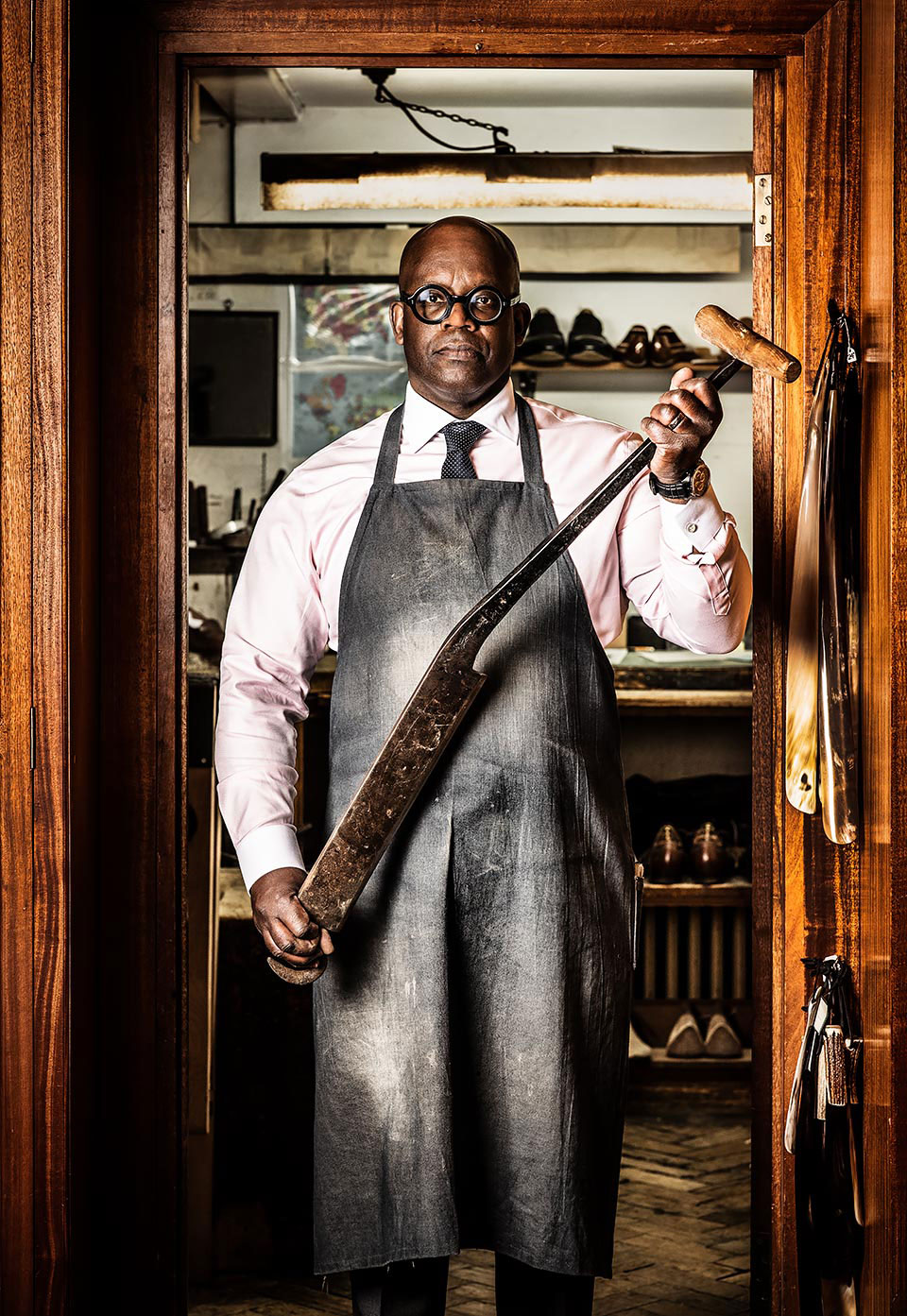 This was a commissioned portrait by John Lobb who requested photographs of their Last Makers. I'm particularly fond of this image of Elrige, Master Craftsman and Last Maker. He is a real character and I love the intensity of his stare in this photo. I also think this portrait captures the essence of the traditional establishment of John Lobb with its traditional working methods, where each wooden last is carved by hand.
Elrige may appear to be wielding a lethal weapon here, but the tool he's holding is essential for last making and is known as a Last Knife. It's used to get a block of wood down to the rough shape of the last. Afterwards, a surform, various grades of files and sand paper would be used to get the last down to its final shape and measure.
See more of my corporate portrait and corporate lifestyle photography projects taken on location in London and around the world.