For over 170 years, John Lobb have been hand crafting bespoke, exquisite, and elegant footwear and leather goods. The world-renowned family-run business spans five generations, receiving its first Royal Warrant in 1863. The firm still produces unique and bespoke handmade shoes to this day one pair at a time. Today, they're loved for what they've always stood for: the celebration of the unique and the original.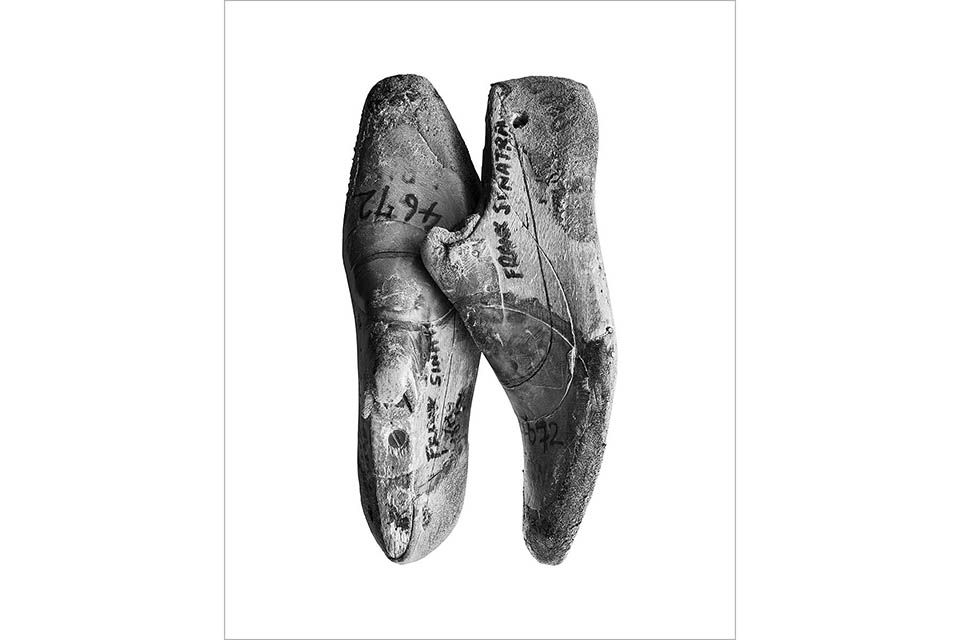 At the heart of their process is a pair of unique hand-carved, sculpted wooden lasts, custom-made to the precise form of the customer's feet. If you walk into their shop for some custom shoes, their master craftsman will draw around your feet to produce the wooden last. They can then continue making shoes to your exact specification using this bespoke last.
Every pair of shoes produced for a customer of John Lobb goes through a 50 hour, 190 step process. Their experienced fitters will discuss the endless possibilities that only truly bespoke footwear can provide. Every single element is carefully considered, resulting in a creation that is truly unique.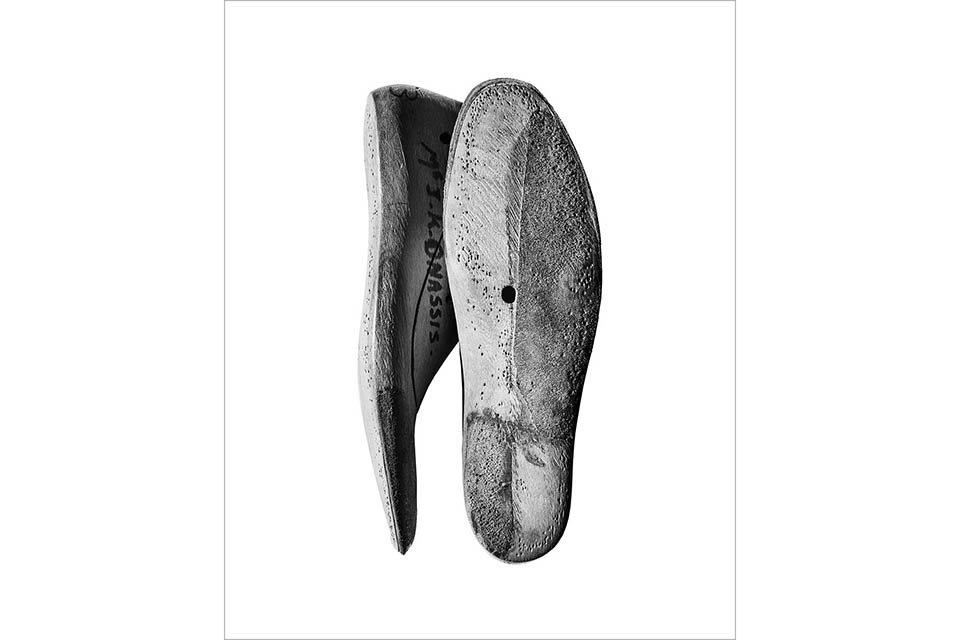 Not only are these wooden lasts beautiful sculptural objects in their own right lending themselves perfectly as the focus for still life photography, but they are also historical artifacts of a unique and fascinating legacy. Since 1849, John Lobb has nurtured an impressive range of famous clients over the years from royalty to household celebrities.
I first became aware of the collection of lasts from their historically significant customers whilst on a shoot for a magazine. I thought that the lasts would make a great subject for a photographic project and approached the owners of John Lobb to ask if I could begin photographing them. I was consequently granted exclusive access to shoot the collection of famous people's wooden lasts.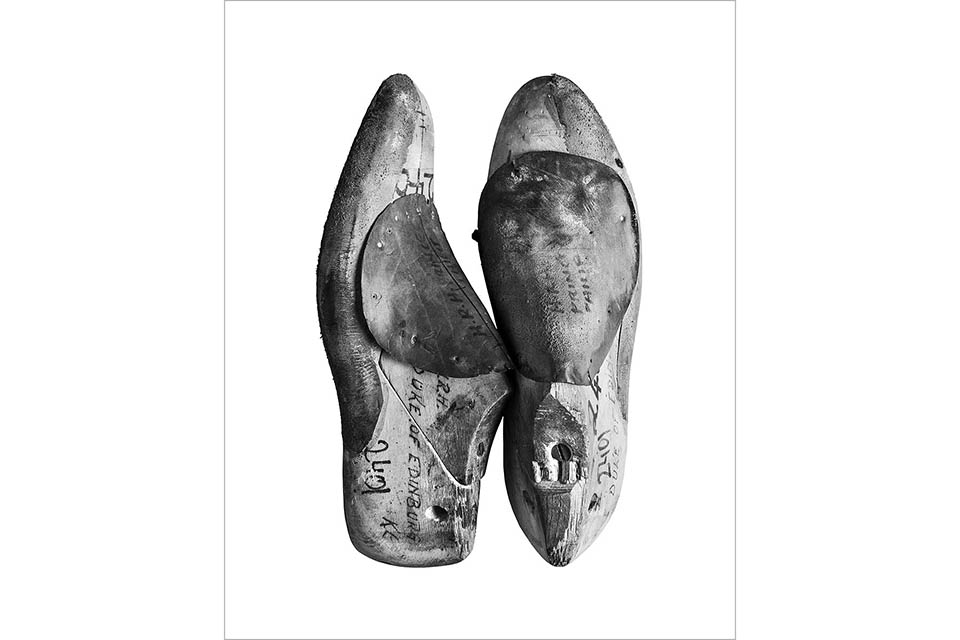 I proceeded to photograph approximately forty-five pairs of the lasts of their well-known customers, all from interesting backgrounds including royalty, actors and performers: Queen Victoria, Jacqueline Kennedy Onassis, Frank Sinatra, David Niven, Duke Ellington and
​ ​
The Duke of Edinburgh. Each image was produced by taking 6-10 different exposures, each at a slightly different point of focus, and then combining them in Photoshop to produce a final file. This is known as focus-
​​
stacking and produces a more refined end result than using a single exposure. I went through a process of producing various test images before honing in on the option of making them black and white images with a pure white background.
I selected six of the
photographs
​that ​
I thought would look good together as a set of images.
​ ​
These photographs were then blown up and turned into impressive 1-meter-high prints, with two on display in the iconic shop window and four inside the shop itself, forming a
​n effective preview​
​
exhibition.
​ ​An elegant evening showcase was held as part of London Craft​ ​Week at the John Lobb​ premises, 9 St James's Street. ​ ​Exclusive cocktails and cognac tastings from Remy Martin, fine cognac producers since 1724,​ were very well received​.​ ​Goodie bags were handed out by Truefitt & Hill, who are recognised as providing the finest gentlemen's grooming and shaving products in London.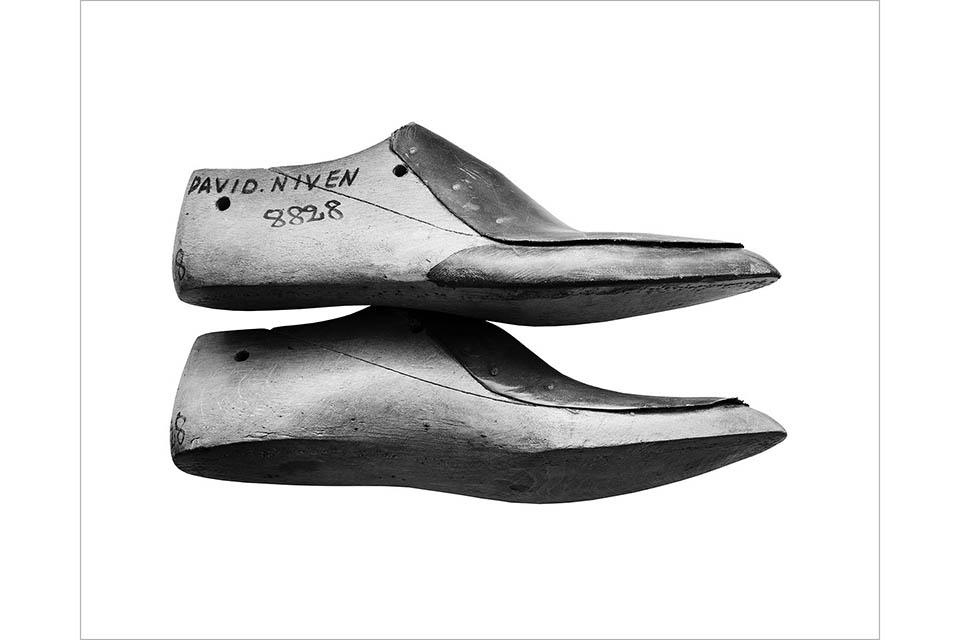 These prints acted as an introduction and talking point to a behind-the-scenes tour of the shoe workshop and
​the ​
famous last room,
​ ​
concluding in a fascinating historical lecture about John Lobb.
​ ​
Guests were also given the opportunity to meet the master last makers as well as the current fifth-generation members of the Lobb family
.​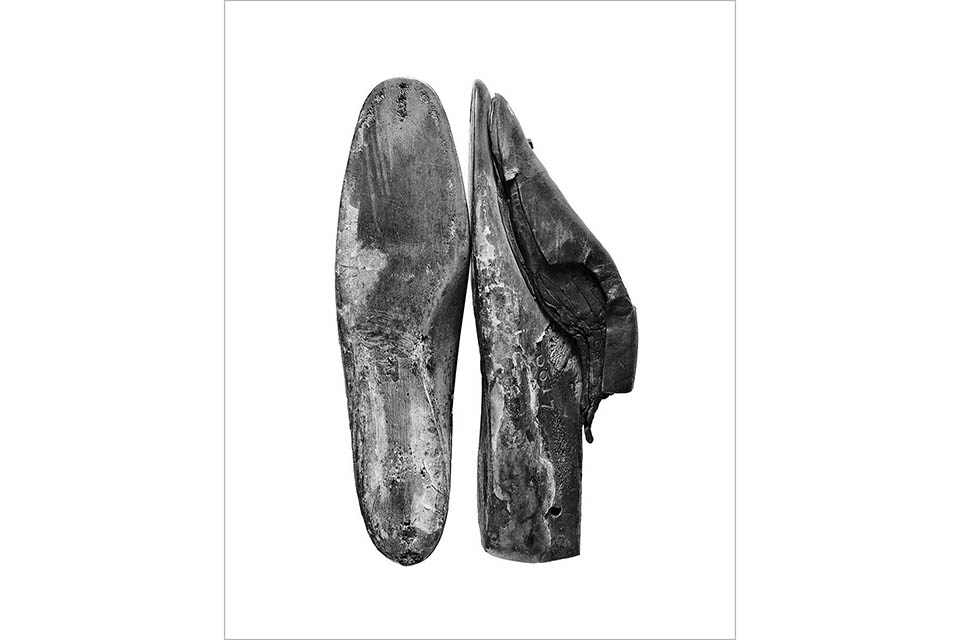 ​
The preview show was a great success and a very enjoyable evening. It's been my privilege to shoot these wooden lasts, helping to preserve them both as an archive
​,​
and an artistic visual record of
​the lasts of the ​
historically significant John Lobb
​ ​
customers.
Watch this space as I'm currently in discussion with John Lobb
​ ​
about a more extensive exhibition of these photographs in the future.
Archival-quality limited edition prints are also available to purchase directly
here
. More of my still life product photography can be seen
here
.