UK Visual Artist Portrait Series
When I first developed an interest in photography and started learning about well-known artists and photographers, I appreciated seeing portraits of them taken by other photographers. A portrait can be an effective introduction into the life of an artist and can tell a visual story and open a window into that person's world. I found it really intriguing and was curious about why that person had been photographed in a particular way. I've decided to continue this rich photography tradition, by shooting a photographic series of well-known visual artists currently working in the UK.
Gordon Cheung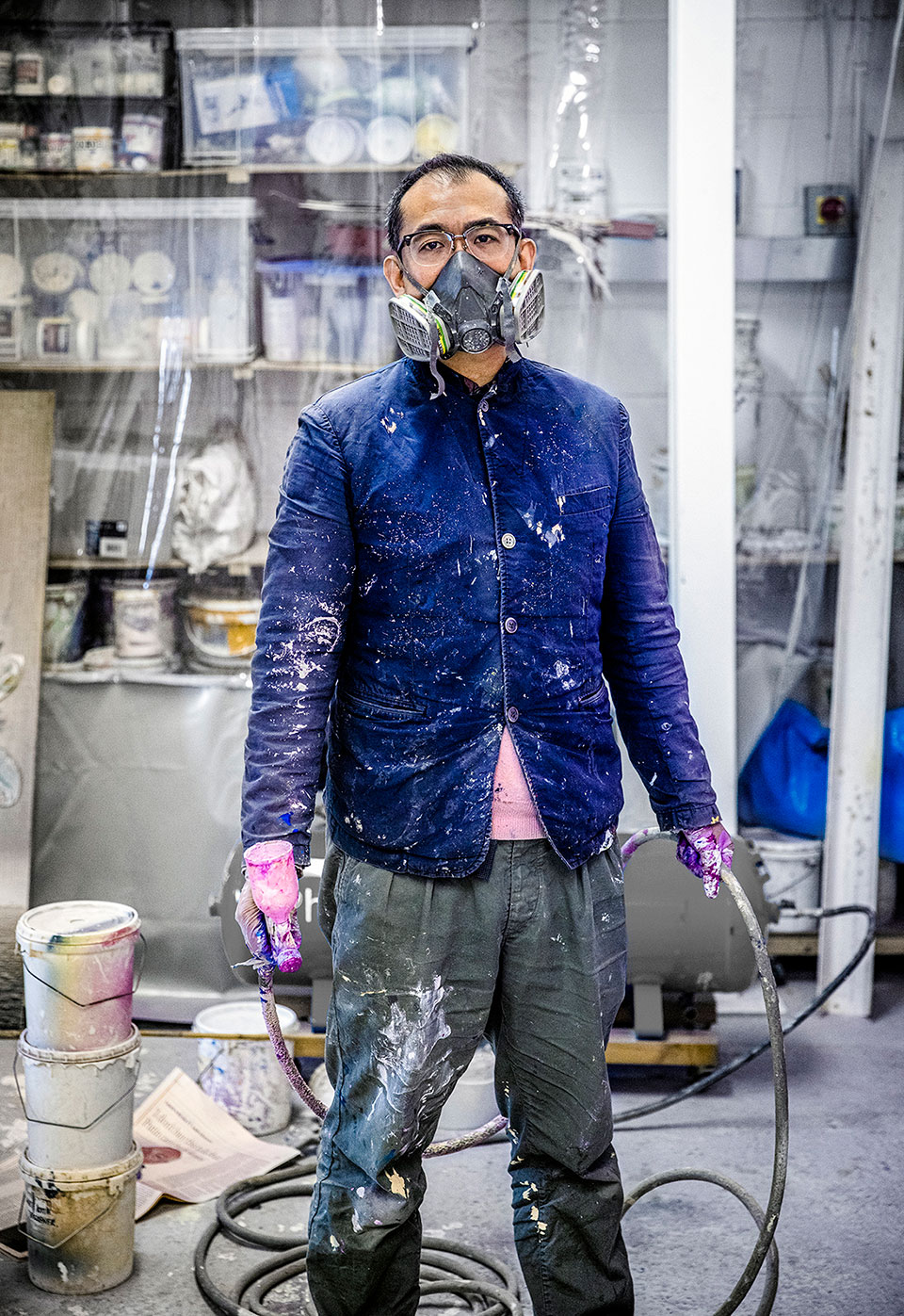 The fourth set of images in this series features Gordon Cheung, a London-born contemporary, multi-media visual artist from Chinese parents. Cheung has developed an innovative approach to creating art, blurring virtual and actual reality and raising questions about what it means to be human in a capitalist society. Working with a variety of media including stock page listings, spray paint, acrylic, inkjet, and woodblock printing, he blends his art into dreamlike spaces of urban surreal worlds, using the topics of culture, mythology, religion, and politics.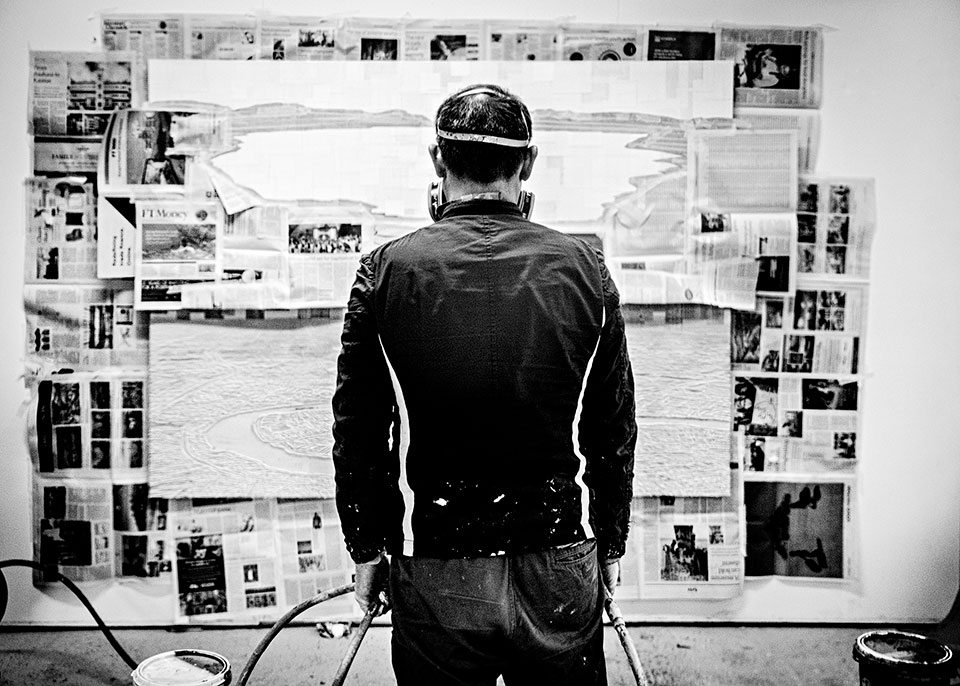 His work centers around financial market crashes, incorporating elements of the Financial Times into his art to make 3D sculptural pieces. Tulips crop up in most of his work as a symbol because 'Tulip mania' was reputed to be the first ever market crash in February 1637. Tulip mania was a period during the Dutch Golden Age when contract prices for some new and fashionable bulbs reached ridiculously high levels – a handful of tulips would have cost the same as a house nowadays.
Gordon has pioneered a now iconic digital glitch technique, involving taking an image, whether it's a painting or a portrait, and altering the structure of the digital file, getting into the programming behind it. This process produces a really interesting aesthetic, dragging the lines down and blurring the virtual with reality.
The photographic concept
The original photographic concept for this series was to shoot four different elements of the visual artist: behind-the-scenes studio shots, finer details referencing their work, the artist working, and photographic portraits. As part of this project, I also wanted to introduce a collaboration and crossover element between the visual artist and myself and I asked Gordon if he would be prepared to digitally glitch a portrait that I'd taken of him. I'm keeping that particular portrait under wraps for now to reveal at a future exhibition of the visual artist series. I chose Cheung for this series as I find his work fascinating and unique, in particular how he incorporates financial elements and assesses financial institutions. I regularly shoot corporate portraiture for an investment bank and I've even noticed his work hanging on the walls of their offices.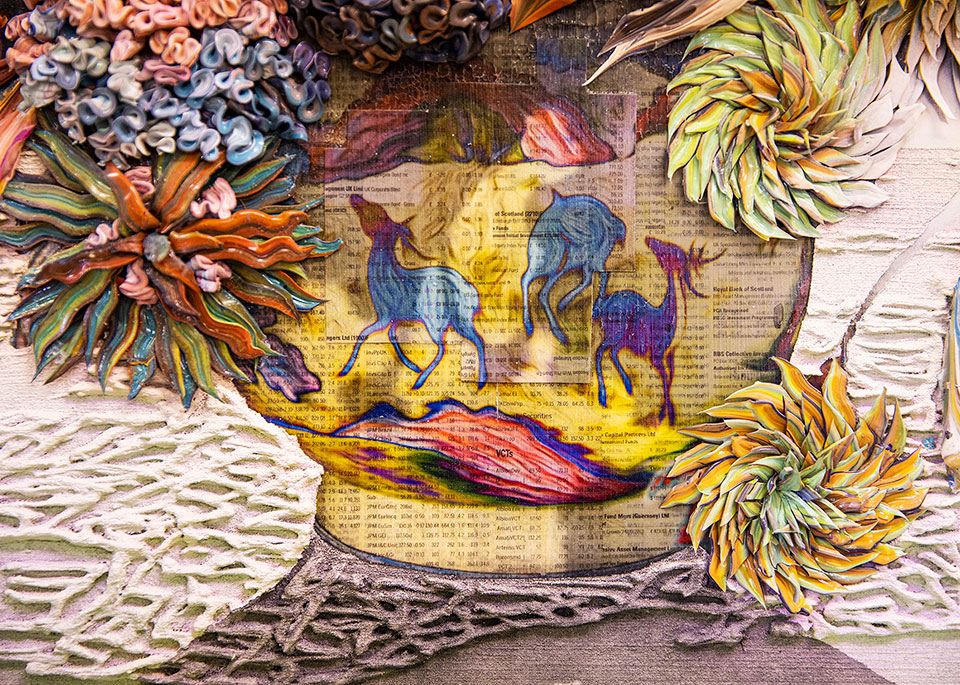 It was great collaborating with Cheung on this project and it's encouraging to see my imagery being extensively used on Gordon's own website and in a newsletter produced by the Cristea Roberts Gallery, the worldwide representative for Cheung's original prints.
Watch this space for the next visual artist in this series – Yarli Allison. Visual artists previously featured in this portrait series were Gavin Turk, Adam Chodzko and Jake Wood-Evans.
Discover more about Gordon Cheung and his work by visiting his website.