This personal fine art photography project titled 'Road' (previously 'Glitch') was recently shortlisted in the Professional Creative category of the Sony World Photography Awards 2023.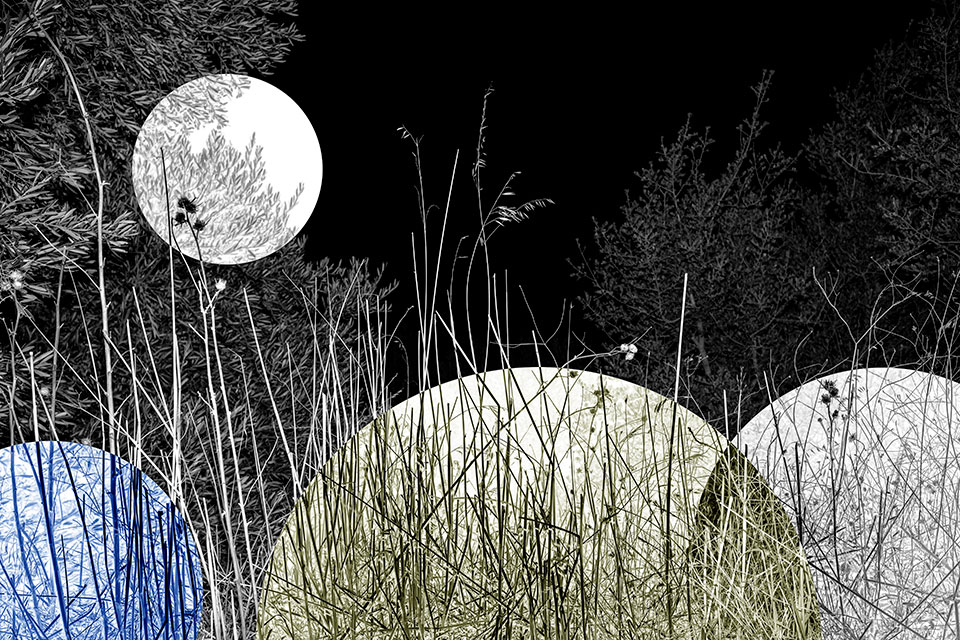 The Road – a fine art photography project
The project was based upon a series of photographs that I took whilst in Crete in August 2022. We were staying in a very remote hotel on a quiet country road and at night the road was very dark due to the lack of streetlights. I took photographs of the road using a flash. What interested me was the various points where the road turned around a bend. The flash would pick up the road itself and any trees, foliage, rocks, etc but it could only see so far around the bend leaving areas of darkness in the images.
This aesthetic appealed to me and I felt that the road images are effective universal visual metaphors for the unknown. I took a series of shots of the road over two evenings.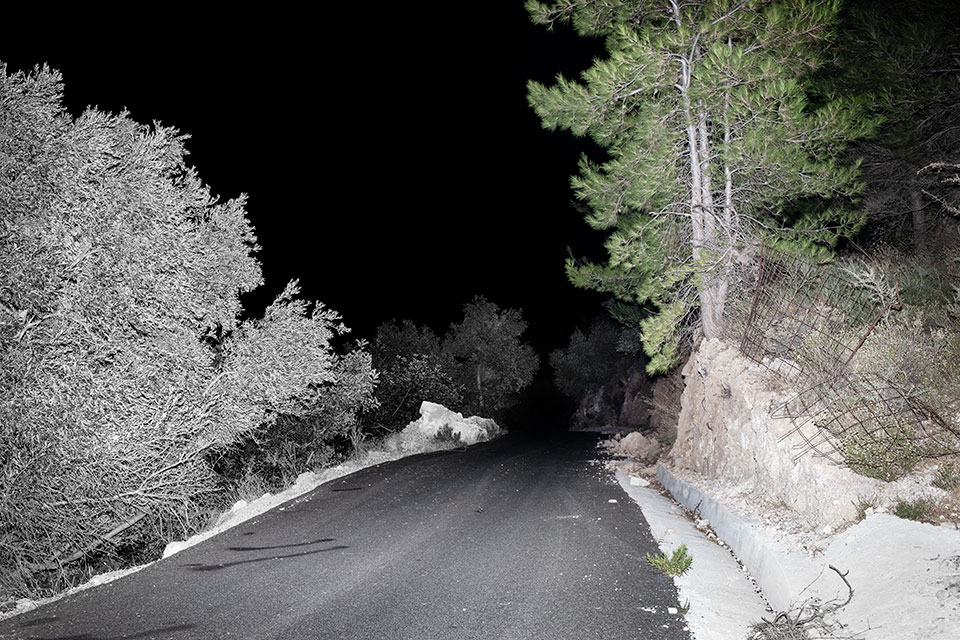 Post Production
When I got back from the trip, I enjoyed looking at and working my way through the series of photographs but I felt that the images needed another layer of interest. They were good visual content to start working on but needed something more.
I manipulated them in various ways to play with the surface of the photograph with a view to generate questions about how we see the photographic image. The original pictures of the road became a canvas on which to work, rather than an end point in their own right.
The shots were taken digitally, so could be made either colour or black and white. They are mainly black and white, but with some selective areas of colour. I also turned some elements to negative, whether it was negative of a black and white or colour image. I also overlaid certain areas with blocks of colour and used coloured filters. The original image is still variably evident but with elements of abstraction applied.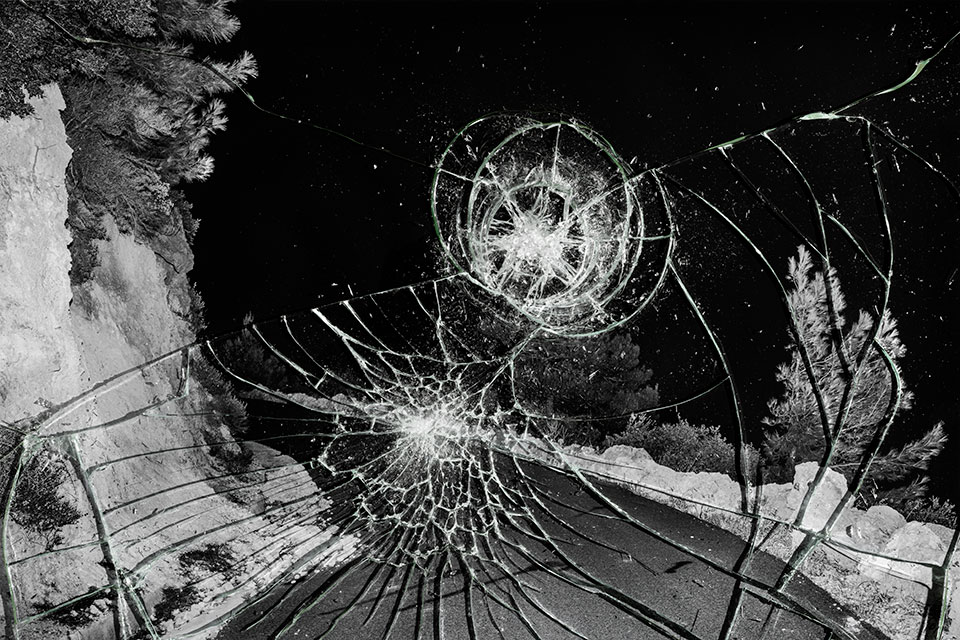 Experimental process
The whole project was intentionally instinctively experimental. I wanted to work quite quickly with the images to avoid overthinking what I was doing. This way of working was good for me, because most of my personal projects are often considered over a long period of time and I like the freshness in the images that this approach helped to generate. I've found that working more spontaneously can be refreshing and can often lead to unexpected results that I wouldn't have achieved if I'd laboured over the images over a longer period of time.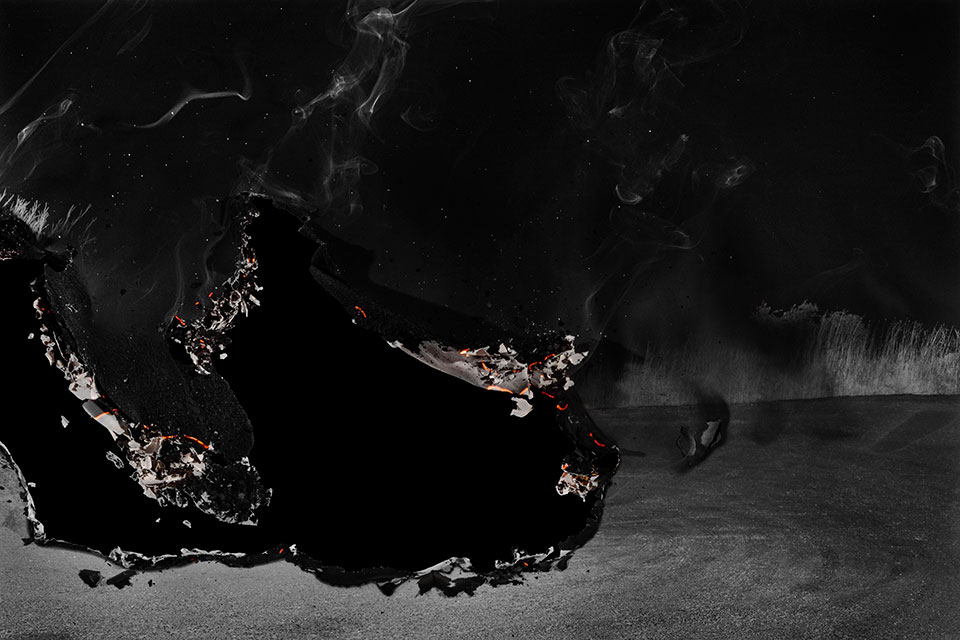 Future Plans
I intend to build on this project. I see it as a starting point rather than an endpoint. Over time, some of the images will probably get discarded and other images will be brought into the project to be worked upon.
At this stage, I'm thinking about how I can manipulate the photographs further. Since beginning the project I've experimented with setting fire to certain parts of the images and overlaying glass that is then smashed. I plan to experiment with overlaying other elements, such as paint and tracing paper.
This project plays on the idea of our perception of the photographic image and things that can influence that perception. There are also visual comments on different visual mediums; where photography has come from, as well as posing questions about the direction that the photographic image is taking.
See all the Sony World Photography Award finalists here and see more of my past personal projects here.